Pim van Helten & Michael Vromans of DPDK
For more than 20 years, DPDK has transformed and empowered brands through exceptional digitalism. Join Adobe XD and DPDK's CEO, Pim van Helten, and Chief Creative Officer Michael Vromans, as they talk DPDK's legacy and how the agency approaches digital customer experience to keep brands differentiated and competitive.
Please register to receive reminders for this event and access to event recordings and resources. This session will be broadcast through a live stream on Adobe Creative Cloud's LinkedIn page. Click date and time below.
Speakers: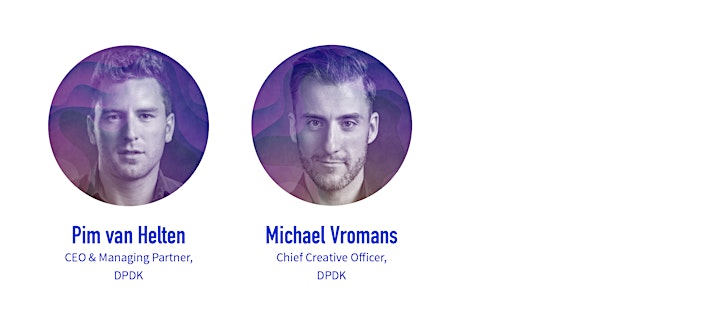 About Pim van Helten & Michael Vromans:
Pim van Helten is CEO and co-founder of DPDK. As the agency's CEO he has made it his mission to transform brands through exceptional digitalism. Pim is ill-suited for prefab and ready-made and as an energetic strategist, he loves to keep his eyes on the horizon and fight the ordinary with passion and craft.
Michael Vromans is Chief Creative Officer of award-winning customer experience design agency DPDK.
Learn more about DPDK at www.dpdk.com.