Ross Crooks, Co-Founder of Column Five
As co-founder of Column Five, a content marketing agency specializing in visual content marketing, Ross is an expert in the use of infographics to convey data-intensive topics in an easy-to-understand format. In this live discussion, Ross will chat with Adobe XD about turning mediocre design into effective visual communication.
Please register to receive reminders for this event and access to event recordings and resources. This session will be broadcast through a live stream on Adobe Creative Cloud's LinkedIn page. Click date and time below.
Speakers: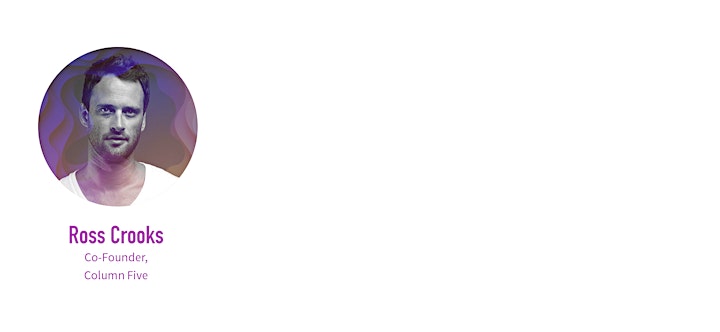 About Ross Crooks: Ross Crooks is a Co-Founder of Column Five, a creative agency specializing in brand development and storytelling. There, he oversees creative operations, working with a group of wonderful humans to deliver for some of the most forward-looking companies around today. He is passionate about building a thriving culture based on transparency, trust and having a good time.