Dan Saltzman of Ogilvy
For more than a decade, Dan has led and spearheaded beautifully designed experiences with several powerhouse brands. Join Adobe XD and Ogilvy's VP, Design & UX, Dan Saltzman, as they talk modern experience design including its role in Ogilvy, the importance of leveraging data, and embracing ethics and morality.
Please register to receive reminders for this event and access to event recordings and resources. This session will be broadcast through a live stream on Adobe Creative Cloud's LinkedIn page. Click date and time below.
Speakers: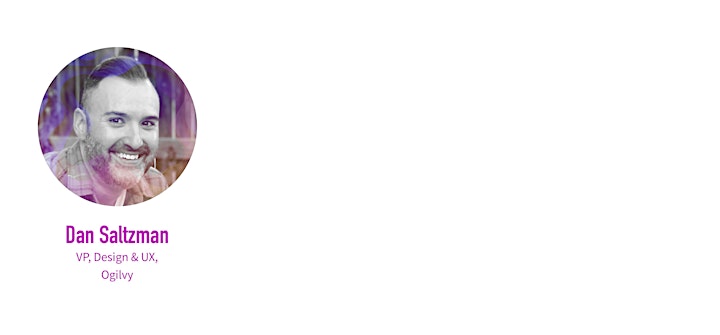 About Dan Saltzman:
15+ year career leading experience and commerce teams. A regular speaker and contributor to the digital experience conversation. Leads digital growth and provides strategic guidance for key Ogilvy client executives and peer support to senior-level stakeholders. Clients include HBO, Mikimoto, Bank of Oklahoma, Roche, Aetna, Wells Fargo, Bank of America Merrill Lynch and TIAA.
Learn more about Ogilvy at www.ogilvy.com.