Kath Blackham, Founder & CEO of Versa Agency
With a career working in countries as diverse as Russia, Switzerland, England and Australia, Kath has been involved in the digital space for more than 15 years and is responsible for some of the leading websites in Australia. In this live discussion, Kath will chat with Adobe XD about the paradigm shift to conversational AI and omni-channel design.
Please register to receive reminders for this event and access to event recordings and resources. This session will be broadcast through a live stream on Adobe Creative Cloud's LinkedIn page. Click date and time below.
Speakers: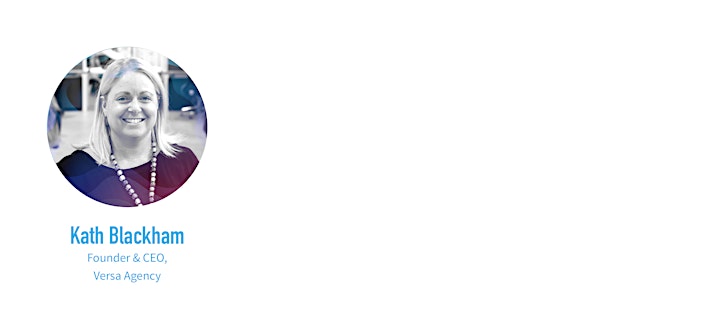 About Kath Blackham: With a fervour for digital, a mind for innovation, and a firm commitment to enhancing mental health in the workplace, for over the past 18 years, Kath has led remarkable teams at the forefront of digital transformation. Kath is proud to be behind VERSA - leading digital transformation agency that's powered by conversational AI. VERSA is a leading digital transformation agency specialising in the integration of conversational, voice and AI technologies to help create better conversations and experiences for our clients and their customers.
VERSA values (and celebrates) innovation, diversity, innovation, inclusion and collaboration. As the first Australian agency to operate a four-day work week model, we have been acknowledged as a trailblazer in FAST Company's 'Best workplaces for innovators globally' alongside Amazon, Salesforce and 3M to name a few.
In 2020, Kath receive a number of leadership awards including being one of the finalists for CEO Executive of the Year Award and the winner of CEO Media Executive of the Year, ARN's Women in ICT Awards - Entrepreneur 2020 and B&T's Woman of the Year 2020, Executive Leader of the Year 2020, Mentor of the Year 2020 and Women Leading Tech Awards - Leading Entrepreneur/Founder 2020.