Ann Ystén, CEO & Managing Partner, Perfect Fools
Ann Ystén, CEO and Managing Partner, and Design Director Mattias Mattisson at Perfect Fools (an international creative agency) joins Adobe XD for a conversation on creating a culture of innovation with a focus on mental health and wellness.
Please register to receive reminders for this event and access to event recordings and resources. This session will be broadcast through a live stream on Adobe Creative Cloud's LinkedIn page. Click date and time below.
Speakers: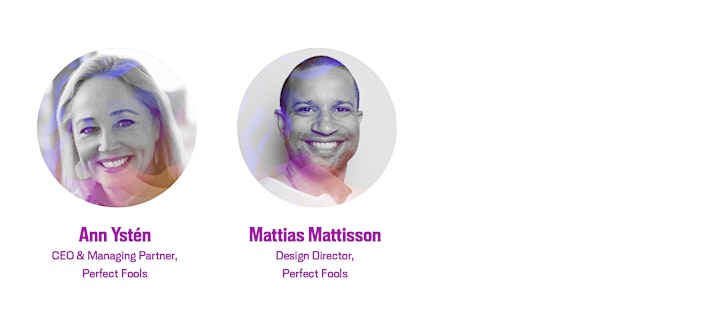 About Ann Ystén: Ann Ystén is the CEO of Perfect Fools. With over 25 years in marketing and advertising focusing on FMCG and luxury products, her career is a journey through some of Sweden's best brands – from Pripps to SAS and Absolut Vodka. She has worked in a number of executive leadership roles on both the agency and client sides of the industry. Ann passionately strives to deliver the prerequisite business performance by always nurturing the brand first and foremost and strongly believes in technical innovation as a critical part of creative communication.
About Mattias Mattisson: Mattias is the Design Director at Perfect Fools.