Join SoDA and Adobe XD for a discussion on the future in design with insights and predictions from creative trailblazers.
Please register to receive reminders for this event and access to event recordings and resources. This session will be broadcast through a live stream on Adobe Creative Cloud's LinkedIn page. Click date and time below.
Speakers: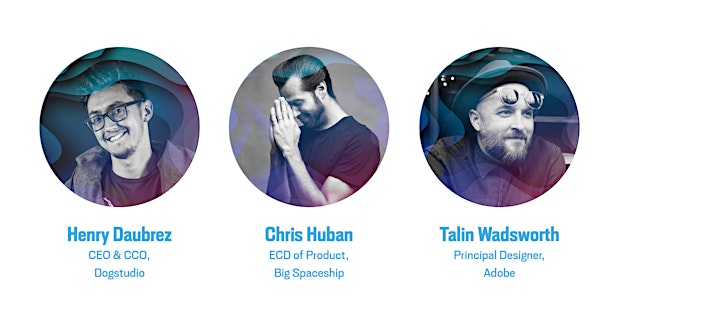 About Henry Daubrez: CEO and Creative Director of Belgian multi-disciplinary creative studio Dogstudio.
About Chris Huban: With almost 20 years of experience in the industry, Huban's contributions have led to work recognized by D&AD, the Webby's, Awwwards, CSS Design and the FWA.
About Talin Wadsworth: Talin designs creative tools for Adobe. As co-conspirator behind Adobe XD, he uses research, iterative design, prototyping and storytelling to create the best end-to-end experiences for all users.